By Edward Triebell, Advisor, Disruptive Innovator and Healthcare Technologist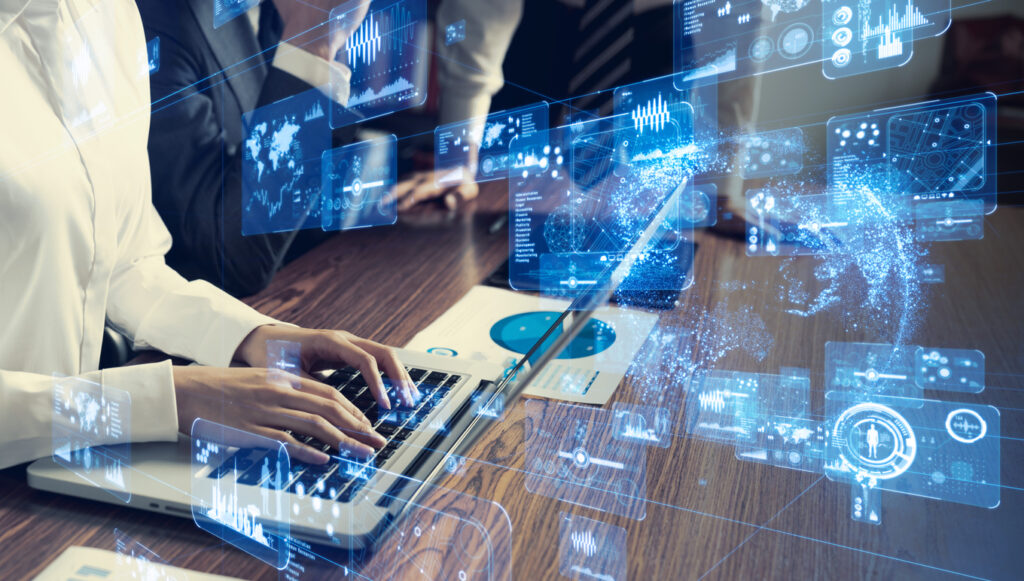 My journey in the clinical trials industry began approximately 3 years ago when I was asked by an investor in snapIoT to pivot the company's generic Internet of Things (IoT) software platform into the clinical trials space. He foresaw the innovative disruption that the platform could have on the solutions and methods and development schedules provided by the traditional technology providers.
My background and roles over the past 10+ years has been typically focused on a strategic board-level goals focused on disruptive innovations and applications of mobile and wireless technologies and software platforms in numerous industries. My previous roles in healthcare included applications of satellite-based telemedicine platforms for national hospital networks to accomplish remote diagnosis with high resolution imaging/videos, RFID solutions for patient tracking within Emergency Departments as well as patient biological samples, outsourcing radiological contouring for cancer treatments, and use of advanced biosensors for real world data-based patient health monitoring.
As a technologist on the forefront of using software platforms, wireless networking and mobile technology for disruptive innovations, I have found that the greatest barriers to adoption is driven (1) fear of the unknown and (2) a gap in mental awareness about what they experience in their personal lives and at work! The key to adoption is constant education – as a business development executive, the process is less about selling than educating.
The 1st Awareness Gap Discussion
I will always remember an early meeting with a one pharmaceutical company – I went through the presentation of the platform and how it could dramatically accelerate the productivity, efficiency and time to market for any digital and mobile-based clinical trials. At the end of the discussion with the team leader and two team members, he looked at me and said, "I don't think we can use this in clinical trials."
During my presentation, he continuously and kindly had me stop the presentation and discussions to engage with his mobile phone. I looked at him and slid my notebook out towards him and showed him a series of little tick marks that I made with every time he had me stop the presentation. I asked him, "Do you see these little tick marks?"
He responded, "Yes. What are they?"
I responded, "These little tick marks, there are twelve of them, are for every time you asked me to stop my presentation and our discussions because you had to address a need on your phone." He was a little surprised.
I continued, "You know, like a lot of us, our whole life is on our mobile phones. Maybe that call was about a challenge with a study or protocol? Maybe another call was requesting if you could attend a meeting later today? Maybe you had to confirm a meeting invitation? Maybe you got a text message from your bank about a transaction? Maybe you got a notice about test results when you went to the doctor? Maybe you received a reminder to pick up something for dinner tonight? Think about how these engagements through your mobile phone are similar to patient engagements in clinical trials – patient communications, confirmation/consent, reminders, maybe test results."
And I added, "But you are telling me you can't use this technology and mobile devices for clinical trials?"
He looked at me and laughed and said, "you know, maybe you are right." And that was the beginning of a great step forward towards an educational partnership and process of understanding and embracing digital technology in clinical studies and trials.
The 2nd Awareness Gap Discussion
Recently at a conference on outsourcing in clinical trials, I met someone who heads up Clinical Operations at a pharmaceutical company. She approached me about several studies her company was launching and looking at possibly using digital or mobile technology for these trials and studies.
During our discussion, she was clear – she did not want any mobile apps to be installed on any mobile phones because she understood that the FDA had never approved any clinical trials that used a mobile app. As our discussion proceeded, she had experience with provisioned devices but believed the provisioned device did not have a mobile "app" installed.
After several hours in quality discussions about mobile devices, mobile apps, the history in the use of mobile devices in clinical trials, sharing a selection of the multitude of published papers by industry icon and ePRO/eCOA pioneer and evangelist, Willie Meuhlhausen, there was an understanding of the technology and the use of mobile apps in clinical trials.
That "Ah ha" moment led to detailed discussions with the company on being a solutions provider for their studies.
The 3rd Awareness Gap Discussion
Recently, I had a discussion with someone in Medical Affairs on the consent process in clinical trials. During the discussion, when the topic of using digital and/or mobile devices for the consent process, he asked me with the most inquisitive tone, "You can use a mobile device for consent?"
I responded, "Yes, of course! It's called eConsent for electronic consent! In fact, eConsent exists in your life today!" He looked slightly puzzled.
I gave him an example in my personal life. "I am an avid Target shopper and while my wife has their Red Card, I have been reticent to have a Red Card. I finally decided that I should take advantage of that 5% discount for using the Red Card and went on-line onto my iPad and completed the application for a Red Card Debit card, filled out my banking information and agreed to the presented Terms and Conditions. When I clicked to agree on the Terms and Conditions for having a Red Card and granting them permission to access my bank account, I was doing eConsent!"
The "Ah ha," moment was immediate. There were follow-on discussions about processes to control and verify the identity of the person who signed the eConsent form, the types of eConsent forms, use of services like DocuSign for consent and other topics.
Summary Comments
There is an important need in the clinical trials industry to provide intra-company education on the use of digital technology and mobile tools, applications and services to the various departments that are involved in the research, development, regulatory, operations and data management aspects of clinical trials.
While there are numerous papers, publications, articles, and conferences on ePRO/eCOA, patient centricity, digital use cases, and other successful deployments using digital tools, mobile devices, digital biomarkers, smart patient health monitoring devices, etc., without internal corporate ownership and an initiative to share that info and use cases, the universe of info is overwhelming. This is not an independent study program and curricula.
A great step forward is the adoption of Proof of Concepts and mock studies using employees in the development process AND acting as patients to gain valuable insight and expertise.
My experience has shown that working with a dedicated Clinical Innovation group is the key to success for successful technology adoption whether in pharma or other industries. I was fortunate to have worked with Janssen Pharmaceutical's Clinical Innovation team for 2+ years and seen the success that having clinical innovation as a separate corporate champion has on innovation adoption.
Contact Info: edward.triebell@healthcloudsolutions.org
Category: Uncategorized