Leadership
Dan Gatti, Executive Director
Mr. Gatti serves as Managing Partner of Innovative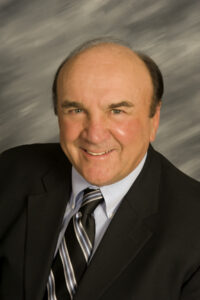 Capital Ventures, Inc. helping companies get additional investment and manage the strategic relationship with companies interested in new technology. Mr. Gatti has been involved in the health care industry and video solutions for over 40 years and developed the initial PACS (Picture Archiving Communication System) storage solution at Aptec for the VA Hospitals.
Mr. Gatti is the founder and executive director of the Big Data IoT Forum ,  an industry organization dedicated to providing information and solutions about the massive growth in Big Data and the Internet of Things, with a vision is to provide a Forum for customers to discuss their application and how they will implement IoT analytics into the workflow.
Mr. Gatti was President and CEO of OnSite Systems selling wireless backhaul solutions. Prior positions include President and CEO of BigBangwidth selling network solutions and President and CEO of MAYAN Networks, providing optical switches to the service provider market.
Previous positions include Vice President and General Manager of 3Com's Network Service Provider Division, Vice President of Sales at Primary Access, President of Aptec Computer Systems, Vice President of Marketing at Amdahl, Vice President of Product Management at GTE. He also held sales and marketing management positions at IBM's Data Processing Division.
Mr. Gatti has a BA from Fairfield University and completed the executive MBA program at Harvard Advanced Business School.
.
Michelle Scott, Director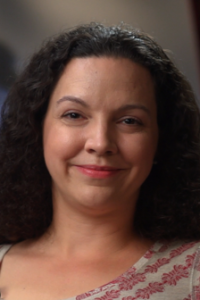 Michelle Scott, CEO and founder of Voices For Health is a multilingual Registered Nurse. Michelle also serves as president of the California Healthcare Interpreters Association.
Wearing hats as an interpreter, researcher and educator, she has been an advocate for medical interpreters through lectures and leadership with MiTiN, CHIA and IMIA. She moderated some of the first sets of focus groups for the NCIHC Code of Ethics development. 
Voices For Health understands the challenges of providing services in a multilingual, multicultural environment. Voices For Health work with  customers as a team to provide a suite of interrelated solutions tailored to your needs. Specializing in healthcare, education, and social services, focusing our personalized approach, experience and expertise to help customers nationwide.
Michelle has a BS in Spanish and Nursing and MA  in Medical Sociology from Michigan State University.  
Carlos Garcia, Advisor, Cloud Interpreting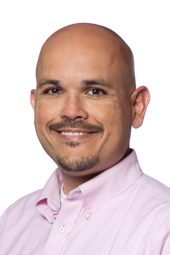 Carlos Garcia is a healthcare professional with field experience since 1997 in allied health, administrative, and executive positions.  Carlos is the Language Bank Coordinator of Lucile Packard Children's Hospital, overseeing the delivery of non-Spanish language services.
Carlos has a Bachelor of Science degree in Public Health with a concentration in Health and Cultural Diversity and a Master of Business Administration degree specializing in Project Management.  Additionally, Carlos is trained as a diversity equity and inclusion consultant, a health educator, and a medical interpreting instructor.
Some of the positions he has held are Chairman of the California Chapter of the International Medical Interpreters Association, Executive Director of the National Board of Certification for Medical Interpreters, and member of the Board of Directors of the California Healthcare Interpreting Association and the National Council on Interpreting in Health Care.
Edward Triebell, Advisor, Disruptive Innovator and Healthcare Technologist
Mr. Triebell has been on the forefront of disruptive innovations in the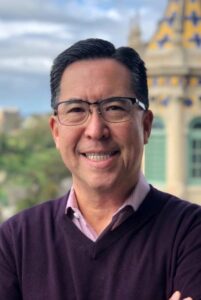 telecommunications, software and healthcare industry for more than 30 years.  Starting in design engineering and subsequently transitioning into running global sales organizations Mr. Triebell has been instrumental in global adoption and deployment of advance technology solutions to some of largest corporations, NGOs, government agencies in the world.
Most recently, Mr. Triebell was installed at snapIoT to pivot the company's Internet of Things (IoT) software platform into the most disruptive innovation in the digital and mobile clinical trials industry, snapClinical™.  He led the company's go to market strategy and tactical sales, marketing, business development campaigns to secure key adoptions and revenue with top 20 pharmaceutical and CRO companies as well as consumer health goods companies.
Previous roles involved applications of satellite-based telemedicine platforms for national hospital networks to accomplish remote diagnosis with high resolution imaging/videos, RFID solutions for patient tracking within Emergency Departments as well AS patient biological samples, outsourcing radiological contouring for cancer treatments, and use of advanced biosensors for real world data- based patient health monitoring.
Mr. Triebell has his BS in Electrical Engineering and completed graduate coursework for a dual MS degree in Electrical Engineering and Engineering Management from Florida Institute of Technology.  He subsequently completed graduate coursework for his MBA in Marketing at George State University and completed an Executive Management program at the Wharton School of Business, Aresty Institute of Executive Education.
Harlan Matles, MD,  Director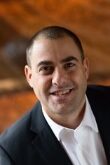 Dr. Harlan Matles is an Internal Medicine physician and owner of MD2 Menlo Park. MD2 physicians are universally known as the finest in their field and are considered game-changers. Whereas most physicians struggle to manage thousands of patients, MD2 chooses to dedicate their practices to just 50 families, providing extraordinary and truly personal care.
Harlan is a physician advisor to Fantex, a company that is building a next generation, non correlative investment strategy based on the business of sports.
Harlan is also an advisor to WellnessFX™, a breakthrough web-based service that empowers individuals to understand and improve their health in a personalized and engaging way, with direct access to advanced biomarkers to measure your cardiovascular, metabolic, hormonal, and nutritional health with a simple blood draw.
Harlan obtained his Bachelors of Science degree from the University Washington and received his Medical Doctorate degree from Georgetown University School of Medicine.  Dr. Matles completed his post-doctoral internship and residency training at Stanford University Hospital and Clinics.
Ginny Beneke, Director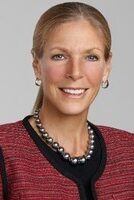 Ginny has held executive positions as CEO, President/GM, and CMO in the technology and education industries where she has spearheaded many successful endeavors.  Her expertise has vitalized growth and profitability for both mature and emerging organizations serving the enterprise, consumer, and central site markets.  She has spent half of her career with top fortune 100 companies, AT&T, Exxon, and the Xerox Corporation, and the other half with medium-size and start-up organizations.
At AT&T, Ms. Beneke headed up the Network Access business unit where she had overall operational and P&L responsibility for five lines of business on a global basis.  During her tenure she increased revenues and profits by streamlining processes, focusing on emerging and innovative technology opportunities, establishing partnerships, and expanding into new markets, both nationally and abroad.  As part of these initiatives, she spearheaded her business unit's entry into the retail market and led three of AT&T/Lucent's successful new business endeavors.
Most recently, Ms. Beneke was CEO of an education services organization where she stabilized company operations and established a plan for growth and success.  Prior to that she was VP of Operations and Marketing and then Vice Chancellor/President/CMO at the National University System. She ran operations for 29 campus locations, headed up online endeavors, and oversaw all marketing activities for nine NU System entities.  Added to Ms. Beneke's oversight was taking on the president role at the National University Golf Academy.  Her contributions generated organization vision, scalable operations, growth, and financial success.  She was also the General Manager for GreatCall, the maker of the Jitterbug smartphone.
She currently participates on boards and runs a consulting practice supporting leadership personnel and company owners.  She also serves as chair for the Chairmen's Roundtable, an organization that mentors San Diego CEOs to meet and exceed their professional objectives.
Ms. Beneke received her B.A. in Business Administration/Economics from Bowling Green State University and an M.B.A. in Marketing from George Washington University.  She also completed an Executive Management Program at the Wharton School of Business

George Martin, Director
George Martin serves as Chairman and CEO of Veteran Contact Center, providing employment for veterans and disabled veterans as call center agents. George is a Service Disabled Veteran and served his country during the Vietnam Conflict and received an honorable discharge as a disabled veteran in 1971. He went into the Army in1969and was discharged in 1971.
Mr. Martin is a very involved and committed executive who has more than 39 years of business and community experience both on the local, national and international levels. He has worked in executive positions at IBM (15 years), AT&T (7 years), Dun & Bradstreet (14 years) and MARTIN BROWN GROUP (3+years).
Mr. Martin has served on numerous boards, both business and community. Mr. Martin received his MBA from the University of Pittsburg
John Glass, Director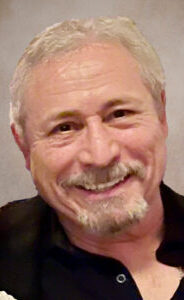 As a global C-Level marketing executive with expertise spanning B2B technology markets worldwide, John has held leadership roles in multiple companies. Most recently, this involved restructuring the global marketing team and organization for an international provider of managed video/media transport and processing solutions, integrating two acquired companies, then rebranding and positioning the new entity. John's high-tech marketing expertise includes telecom, broadcast, software, IP and video networking, compression, and cloud computing. He also:
Partnered on executive teams that executed three successful turnarounds.
Co-founded a start-up company, growing in 4 years from 5 to 200+ people and 2 locations. He helped raise over $75M in VC funding.
Introduced to market 100+ technology products (many award-winning).
Inspirational and engaging leader, skilled in managing teams of 250+ people across multiple continents and cultures.
General Manager of 2 divisions of Fortune 500s, leading one to achieve benchmark-setting P&L margins.
Successful military leader and officer in a highly technical profession of space and communications systems.
John has rare expertise across all facets of strategic and tactical B2B marketing and planning, product development/management, and sales/business development within dynamic technology markets worldwide.
John has an MBA from Western New England University and a Bachelor of Arts in Economics from Washington State University, where he played D1 football. John also served in the United States Air Force Reserves as Space Command Program Manager on Advanced Satellite Systems.