Partners
Chairmen's Roundtable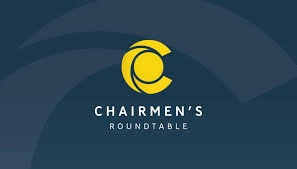 https://crt.clubexpress.com
Chairmen's RoundTable is a group of highly accomplished executives who devote their time to helping select San Diego companies navigate their business challenges. Faced with strategic 'make-or-break' decisions, CEOs of more than 400 companies have turned to CRT for pro-bono guidance, learning from former CEOs and business unit leaders of companies such as Harley-Davidson, Burger King, SAIC, Northrop Grumman, Seagram, Freedom Communications and SeaWorld.
Veterans Contact Center www.veteransbpo.com
Veteran Contact Center is a Diversity Designated Service Provider
Targets the employment of veterans and disabled veterans as call center agents and managers
Provides quality, US based comprehensive contact center services to commercial customers and government agencies
Designated as a "Service Disabled Veteran Enterprise (SDVE)" and "Minority Business Enterprise (MBE)"
Employs Service Disabled Veterans as call center managers
Employs Veterans and Physically Challenged persons of the United States
VCC was created to provide employment specifically for veterans at a good living wage.
It's about good business. Clients that engage us for services understand this and demand these qualities from their vendors.
At VCC we look for experienced, talented and dedicated people of character to lead our teams. Veterans have these qualities, which is why they are a good fit to provide excellent service to our clients.
Telemedical Partners
TMP was funded to address the rapidly growing market for telemedical products and services that is projected to be a multi-billion dollar market opportunity. TMP is structured to distribute and service solutions and products to healthcare providers.
Voices for Health www.voicesforhealth.com
Established in 1997, we are proud to be the first language company in Michigan to specialize solely in healthcare!
Our customers – who we serve nationwide  – include small clinics, health advocacy groups, universities, government programs and large hospital systems.
We offer a variety of interrelated services that become solutions tailored to our customers' needs, helping them to bridge linguistic and cultural communication gaps.
We are a linguistically and ethnically diverse team of staff and contractors from around the world.  Together, we are committed to our mission:
"To improve access to healthcare, education and social services through comprehensive language and culture solutions."