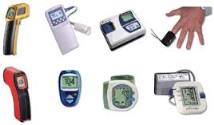 Scott Wallask, Editorial Director, SearchHealthIT
When i think of healthcare information security for endpoints in hospitals, my mind usually wanders to my own technological setup at home. I've got a work laptop, personal laptop, TV streaming
stick, smartphone and DVD player all connected to my wireless network. Sometimes visitors hook their phones into the wireless router, too.
It certainly wouldn't take much for, say, my kid to fool around with my streaming stick and download an HDTV app I didn't want him watching. That's an endpoint breach no parent wants to deal with.
It's also a breach that could happen with me managing only five access points at home. Multiply that by tens of thousands of devices and you get an idea of the mountain that IT pros have to climb to ensure healthcare information security.
Pulse contributor Nicole Lewis talks to a pair of health system administrators about their approaches
to endpoint security and how living under the shadow of potential HIPAA violations has the attention
of health IT executives. On a related note, Shaun Sutner looks into security for imaging systems. The abundance of digitized images has increased worries about the security of protected health
information contained in those pictures.
Changing gears, Pulse explores how wearable health devices are out of reach for some people who need them the most. For example, diabetes is a widespread disease in the U.S. whose sufferers can benefit from reminders from wearables, yet many patients can't afford or don't see the value in owning the gadget, Kristen Lee reports. Clearly, the ramifications are much higher for diseased
patients compared to me and my entertainment options at home. If I don't add a digital video recorder to my wireless network, I won't truly suffer for it. But if someone has diabetes and can't be reminded about blood sugar levels, the situation goes beyond convenience.
Wearables will add a whole new level of healthcare. I'm not sure if each device will serve as an access point into an EHR, but regardless, those devices will push more outside information into clinical systems. For healthcare IT executives, the onslaught continues.
Category: Uncategorized