By Mike Miliard–Cloud-based technologies are the priority, says one Frost & Sullivan analyst, as health systems work to marshal data and deploy AI for quality improvement, cost reduction and improved patient and clinician experience.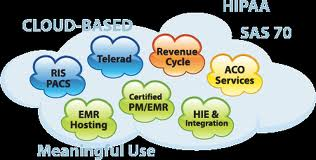 A new report from Frost & Sullivan finds more than 50% of hospital respondents planning to boost their information technology investments as they manage their way through the pandemic and look toward a future with renewed focus on the imperatives of the quadruple aim.
WHY IT MATTERS
With an eye toward improving health outcomes, streamlining costs and improving the healthcare experience for both patients and clinicians, most of the 349 provider-side IT decision-makers (from hospitals, ambulatory practices and residential care facilities) say they're making deeper investments in their digital health deployments.
The Frost & Sullivan report highlights some interesting specific areas of focus – top among them technologies for virtual visits and remote patient monitoring, as priorities shift to keeping patients out of the hospital.
Predictive analytics is another area of innovation of investment, the poll shows, as health systems' data management capabilities mature.
But as artificial intelligence is increasingly applied to clinical, financial and operational datasets, "each hospital must find its optimal balance of the human vs. AI equation," F&S researchers caution.
The report also sees more pronounced shifts to on-demand telemedicine consults, with an expanded emphasis on behavioral health and a focus on preventative wellness.
At the same time, researchers noted, "Chronic disease cases and a backlog of elective procedures will allow original equipment manufacturers to partner with providers on new patient management models."
THE LARGER TREND
Forward-thinking hospitals and health systems have long known that it's necessary to rethink ingrained strategies and legacy technologies, if not outright reinvent themselves, to achieve the challenges posed by the quadruple aim.
As Dr. Albert Chan, chief of digital health at Sutter Health, has said, "interpreting data in new and novel ways will be key for shaping our solutions going forward." He added: "We have tremendous work to do. Prioritization is key. Scale is key."
And so we've seen report after report spotlighting increasing investment and strategic alignment around AI and machine learning, telehealth and other IT imperatives.
ON THE RECORD
"Leveraging cloud-based IT has become a priority to capitalize on the vast new resources of clinical, financial, socioeconomic, and other data generated across the health ecosystem and captured by electronic health records, connected medical devices, smartphones, and wearables," said Alpa Shah, VP of CX practice at Frost & Sullivan.
"Data visualization tools are the top transformative technologies used today and the highest priority for investment over the next two years," Shah noted. "Similarly, artificial intelligence will be vital to enhance organizations' enterprise communications and contact center capabilities. However, dealing with security concerns continues to be a top obstacle for IT departments, which is a crucial factor for consideration when purchasing any solution over the next two years."
Category: Uncategorized