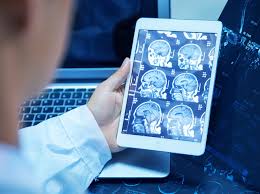 By David Turcotte, C+E Health and Government Global Industry Director, Microsoft and Todd Bergeson, C+E Health and Government Product Marketing Manager,
Introduction
Digital transformation of health, more than any other industry, promises to tangibly improve people's lives. As we approach a future in which 20% of the world's population is over the age of 60[1] and there is a shortage of 14 million healthcare workers worldwide,[2] technology is well positioned to help health organizations bridge the looming care gap. As such, it should come as no surprise that 70% of hospital executives attribute their organization's growth to keeping up with technology trends.[3]
Imagine a world in which technology has enabled health organizations to flourish despite these challenges. By leveraging improved operational efficiency and large, secure volumes of patient data, health organizations develop new, personalized treatments and care approaches that deliver better patient outcomes.
In this world, health providers respond immediately to changing patient conditions by monitoring patients remotely and using real-time, intelligent insights from data analysis. Providers work proactively to quickly determine the best treatment options for a given patient and predict care needs before acute episodes occur. In-person or online, productivity tools and virtual care technologies ensure facilities run smoothly and efficiently, freeing up providers to spend more time with patients and transforming the health industry through stronger, more pervasive relationships.
New approaches and solutions are critical to enabling these scenarios, and Microsoft is deeply committed to developing the technology needed to see these possibilities through to reality.
Microsoft partners help make this world a reality
NucleusHealth redefines the medical imaging ecosystem by leveraging cloud and patented streaming technologies to give health systems, clinicians, and patients fast web access to diagnostic imaging exams from any web enabled device. NucleusHealth empowers collaboration across health organizations, helping to improve operational efficiency, reduce costs, and ultimately improve patient care.
Learn how partnering with NucleusHealth enabled Bon Secours to drive down costs and increase delivery speeds.
Category: Uncategorized