By Anastassia Gliadkovskaya Despite a pullback in funding, investors remain taken with health tech and platform companies where M&A is part of their growth plan.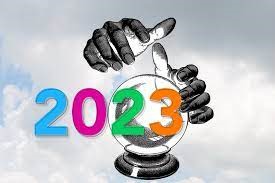 While 2022 was a near-record year for private equity healthcare dealmaking and VC fundraising, the S&P 500 dropped nearly 20% last year.
Funding for early-stage companies as well as digital health appears to have cooled. With economists predicting a recession, Fierce Healthcare spoke with investors and advisers about what capital markets currently look like for healthcare and where they're headed.
"2022 was a year of tremendous pressure on the healthcare industry," Duane Fitch, national healthcare management consulting leader at Plante Moran, told Fierce Healthcare, with "pretty much every dynamic going in the wrong direction."

"A perfect storm" for hospitals and health systems
Providers face an unprecedented crisis today. Staffing shortages, supply chain pressures, rising interest rates and a drop in capital markets have led to a "perfect storm" of pressure on operating income, Fitch explained.
Unlike large, profitable health systems, rural and community hospitals don't have extensive investment portfolios and are more likely to face financial pressures. They are also likely to lack a credit profile required to issue debt like bonds. But even for major players, recent negative yields from investments have eliminated any advantage.
Half of U.S. hospitals ended 2022 with a negative operating margin. Weak investment returns were a big driver of losses at the likes of Cleveland Clinic. Going forward, hospitals will need to focus on operations and rely less on outside earnings to boost their performance, Fitch recommends.
When engaging in cost-cutting initiatives, Fitch stressed the importance of being data-driven, looking beyond short-term impact and working closely with providers to ensure zero compromises on patient safety and accessible care. "If you start cutting too quickly, sometimes those things can be compromised," he said.
"All hospitals are in the storm, you might say, but some are going to come out and some are not," Fitch concluded.

Investors making cautious bets in healthcare
As the country's economy grew bleaker throughout 2022, VC was becoming more cautious: "It became increasingly clear that we were approaching an end to the exuberance of prior years," Deena Shakir, general partner at Lux Capital, told Fierce Healthcare.
Funding for digital health in 2022 was half of what it was in 2021. Though total healthcare investment for the year topped 2020, investors focused on directing new money toward existing portfolio companies.
Going into 2023, there remains a lot of interest in health tech, Shakir noted, as evidenced by some major M&A like CVS' Signify deal or Walgreens' VillageMD's acquisition of Summit Health: "That is something that bodes really well for opportunities across health tech," Shakir said.
For Thomas H. Lee Partners (THL), a PE firm that invests in middle-market companies in healthcare and other sectors, health tech is hot. Tech can help solve some of the ongoing challenges in healthcare like workforce shortages, explained Joshua Nelson, THL managing director and head of healthcare. While he acknowledged no single solution can solve every problem, some will "absolutely have an impact," he told Fierce Healthcare.
When considering companies for an investment, THL wants to see a demonstrated return on investment or a demonstrated improvement in quality and compliance. If a company can't impact one of those things, "it's not going to be a focus area for our investing approach," Nelson said. That may be a high bar for early-stage companies that have not yet proven their business model, he acknowledged.
Despite any excitement about early-stage companies, Shakir echoed, many investors are waiting for the market to settle to see where prices and valuations land. There is interest in innovation in value-based care and the primary care space, though the direct-to-consumer hype may have cooled due to the challenges of trying to operate in an environment where consumer spending is low, Shakir added.
Broadly speaking, THL is interested in platform companies (those that PE sees as an entry point for further acquisitions in a given space) where M&A can be part of their growth plan, per Nelson. One example is orthodontics, a traditionally fragmented sector where THL sees an advantage in investing in a scaled, leading player who can bring resources to smaller practices.
As the macro environment becomes more certain, investors are likely to begin to consider more new investments.
"It's an industry that's very recession resistant, resilient," Nelson said, "they just need more stability and I think that will enable buyers and sellers to find common ground."
Opportunities to invest in healthcare in emerging markets
The U.S. is the world's largest VC market, yet scaled health systems in emerging markets in Asia trade at a much higher rate than those in the U.S., according to Sylvana Sinha, founder and CEO of Praava Health.
Praava is a vertically integrated health system in Bangladesh, featuring primary and specialist care, its own labs, imaging and a pharmacy. It's behind the country's first patient app, telemedicine and e-pharmacy. Since launching in 2018, it has become the country's fastest-growing consumer healthcare brand.
"There's tremendous excess demand for healthcare in these markets," Sinha told Fierce Healthcare. "As people have more disposable income, they're disproportionately interested in spending their money on two things: healthcare and education."
Sinha, who grew up in the U.S., drew on models like that of Kaiser Permanente to build out Praava, which raised nearly $11 million in 2021 from the likes of SBK Tech Ventures and Geoff Price, co-founder and chief innovation officer at Oak Street Health,
Apart from high demand, companies in emerging markets benefit from less competition and fewer regulations, Sinha noted. Investing in emerging markets would jump-start models of care that could work in other markets. A lack of investment in emerging markets is driven by a fear of the unknown, she believes. "While there is higher complication and a higher threshold to understand an emerging market, I do think there's an opportunity for a higher return," she said.
Despite some philanthropic efforts to donate vaccines and invest in healthcare, developing countries are in dire need of private sector development in the space, Sinha argues. "We need to build up capacity in these countries," Sinha said. "The world is interconnected, and everyone pays a price when we don't build resiliency."
Category: Uncategorized