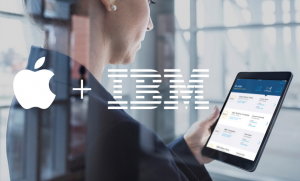 By Collen Kriel.
IBM has announced the launch of a new cognitive computing platform called Watson Health Cloud. The platform will enable storage of health-related data for physicians, researchers, insurers and companies in the healthcare sector. It will also enable the sharing of data from various devices including personal fitness trackers, connected medical devices and doctor-created medical records.
The future of health is all about the individual. With the increasing prevalence of personal fitness trackers, connected medical devices, implantables and other sensors that collect real-time information, the average person is likely to generate more than one million gigabytes of health-related data in their lifetime (the equivalent of more than 300 million books).

However, it is difficult to connect these dynamic and constantly growing pools of information with more traditional sources such as doctor-created medical records, clinical research and individual genomes — data sets that are fragmented and not easily shared. A highly scalable and secure global information platform is essential to pull out individualized insights to help people and providers make timely, evidence-based decisions about health-related issues.
To optimize consumer and medical devices for data collection, analysis and feedback, IBM will be expanding its partnerships with Apple as well as entering into partnerships with Johnson & Johnson and Medtronic plc.
IBM and Apple will expand their ground-breaking partnership to apply cloud services and analytics to HealthKit and ResearchKit, and iOS devices. IBM will provide a secure research capability on the Watson Health Cloud platform, anonymizing personal data to allow researchers to easily store, aggregate and model information collected from iOS users who opt-in contribute personal data to medical research.
"With Apple's groundbreaking ResearchKit, researchers can easily create apps that take advantage of the power of mobile devices to give them rich data from a diverse global population," said Apple SVP of Operations Jeff Williams in a statement. "Now IBM's secure cloud and analytics capabilities provide additional tools to help accelerate discoveries across a wide variety of health issues."
First announced in June last year, the Apple and IBM partnership has yielded 22 iOS industry specific apps, including a number of apps aimed at healthcare. With Apple's inclusion in Watson Health Cloud, IBM will also expand its MobileFirst for iOS portfolio of apps to include HealthKit-powered software aimed at wellness in the enterprise.
Category: Uncategorized